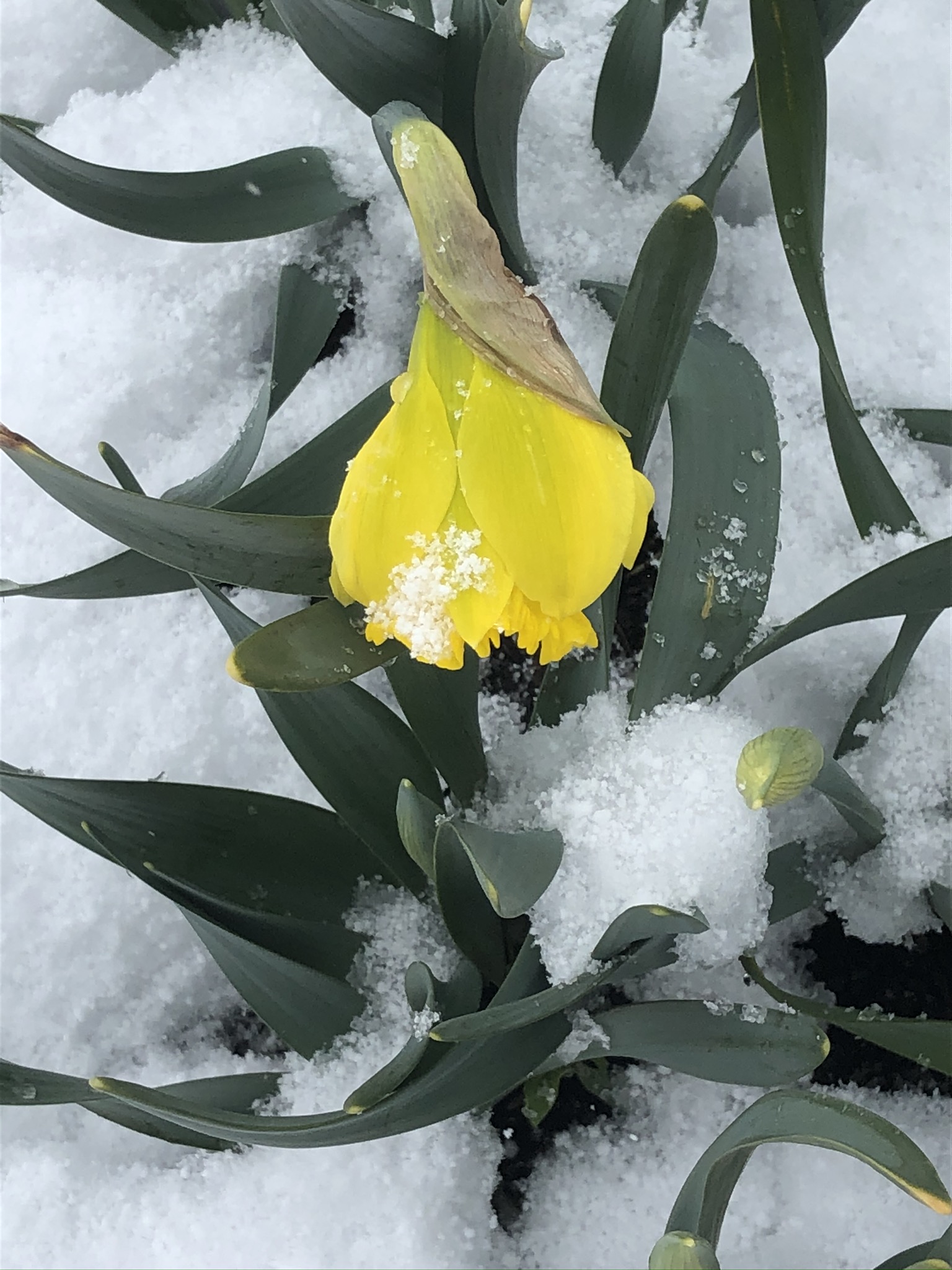 March Madness
I love March. Winter dormant plants begin to peak through the often-frozen soil giving us the hope that spring is on its way. Women's college basketball reaches its crescendo with the Final Four and our barn begins to fill with baby Nigerian Dwarf Goats. March is the pivot point between winter and the harvest season to come and I love everything about it, even the unpredictable weather.
March 2020 has taken us all on a different path. In January and February as news of Covid-19 began to trickle through the newsfeed I honestly paid little attention. My attention was focused on preparations required for our kidding season. There was stalls to build, heat lamps to check and baby goat sweaters to get out of storage and clean.
Spring break was scheduled to begin on March 19th, and that is about when I realized the significance of Covid-19. Announcements about stay at home orders, "Stay Home Stay Safe", and school being temporarily closed. Spring sports programs were canceled and public gathering places like restaurants, libraries and fitness centers were shuttered. Advice on hand washing and avoidance of face touching became a daily mantra.
Here in rural NE Oregon I still feel isolated from the pandemic that has girdled the globe. We have been socially isolating and remaining at home except for the occasional trip to the grocery store or feed store. We are washing hands and using bleach water to clean surfaces. Social distancing on a 10-acre hobby farm looks very different than social distancing in an urban center. We have so many ways to relieve stress. We can go and play with the baby goats, or hand turn the cover crop in a raised bed. We have 10 acres to roam and empty county roads to walk on. Our kids have wide open spaces to run and play. We consider ourselves fortunate in this uncertain time.
We also have the luxury of being more self-reliant than many. We are both retired from jobs outside the farm so we are not worried about not getting a paycheck and have the time required to support our kids Stay Away From School learning. Because we live several hours from a "metropolitan" area we tend to buy in bulk – which means we had toilet paper going into the mania that became shopping for TP. We have a pantry full of non-perishable food and home canned food. We have chickens that provide more eggs than we can eat, goats that produce milk and our wintered over garden is producing spinach. Soon we will have lettuce and peas from our garden.
While there is so much tragedy in the news regarding Covid-19 and the impact on this country I have seen at least a short-term positive outcome. Our community, here in rural NE Oregon has become stronger. The school is providing two meals a day to any one in Cove that needs or wants them, delivered to your door or available for pickup. Neighbors are looking out for each other, texting or calling around when someone is headed to town to see if anyone needs anything. A Cove Carpool Facebook page has been converted to an online resource for volunteers and people needing assistance to connect. Nationally I am also encouraged at the businesses that are doing the right thing; internet service providers making their services free while children are forced to stay at home; major manufacturers that are using their capacity to produce face masks, ventilators, hand sanitizer to assist in protecting those on the front line of this crisis. This response more than anything gives me hope that we are indeed stronger together and we will overcome these challenging times.
Our gratitude to all those "essential workers" who continue to serve those in need is immense and words cannot adequately express this. And the educators who are quickly adapting to teaching our children with new, often unfamiliar platforms… well I can just say you too are my heroes.
I must admit those last few weeks of March felt like an eon. We stumbled through teaching our kids and navigating social distancing, how to get anything done on the farm with two kids home during the day. But April has somehow given new perspective. Perhaps it is seeing the community come together, perhaps it is the warmer weather. All that I know if March was indeed madness and I have certainty that we will weather through what April has in store for us and be stronger as individuals and as a community when this is "over".