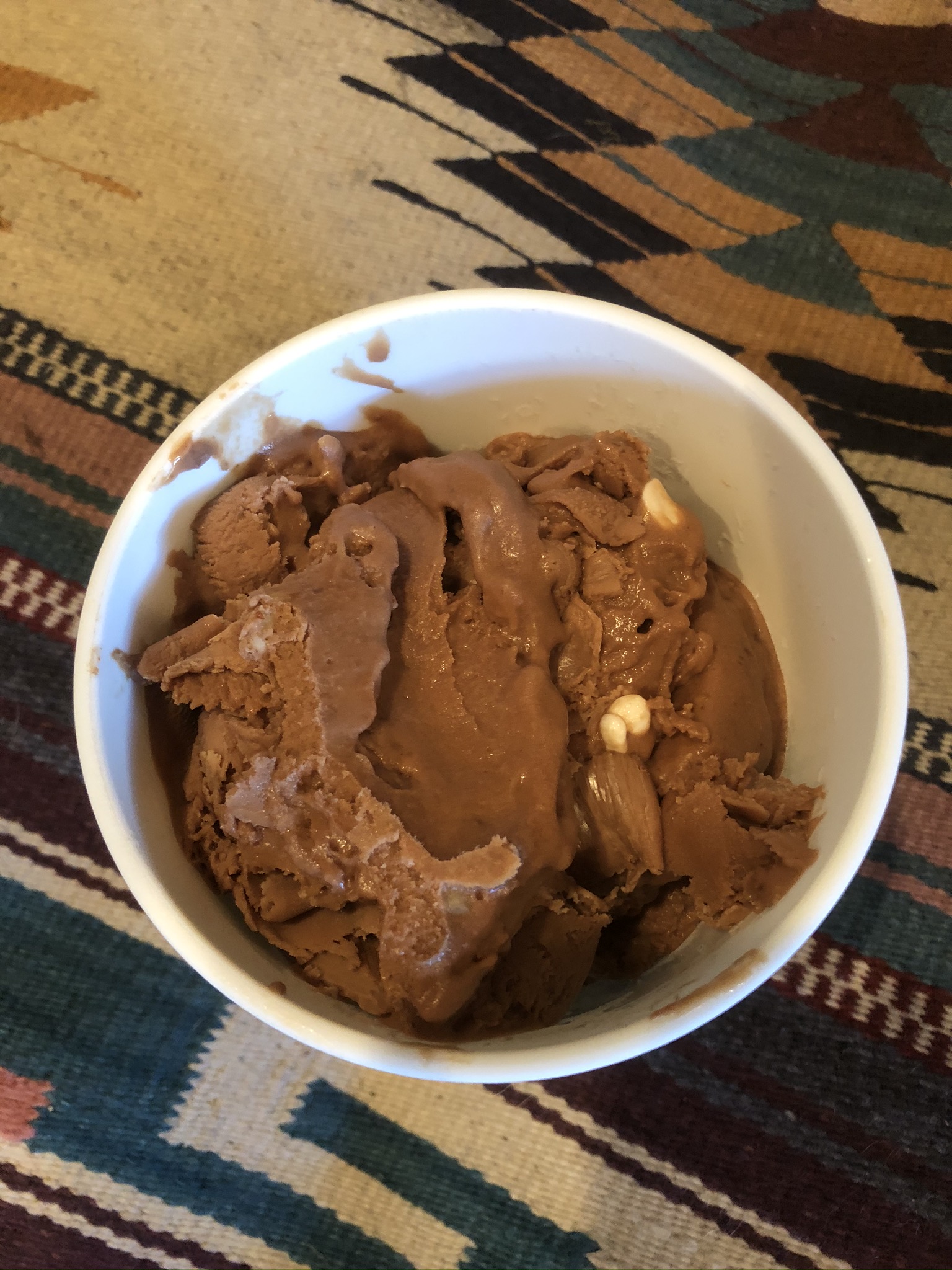 I SCREAM, YOU SCREAM, WE ALL SCREAM WHEN MAKING ICE CREAM
Our family loves goats milk ice cream. The flavor seldom matters. They love peach, huckleberry or blackberry in season. They love vanilla because "it goes with any dessert". They love chocolate and all the variations of chocolate like adding nuts or caramel chips or even fudge crumbles. But making ice cream can be frustrating. The flavor is always there but the consistency can be a challenge. They say practice makes perfect so I am just going to keep on making ice cream.
Two of my favorite recipes follow:
Goats Milk Ice Cream (from Epicurious submitted by KLSO8 on 24 June 2017) – modified based on our experience at Almosta Farm
Ingredients:
4 cups goats' milk
1 cup sugar
1 teaspoon vanilla
Zest of 1 lemon (optional)
4 egg yolks
Directions:
Add milk, sugar, vanilla and salt in a sauce pan and slowly head until the sugar dissolves. Do not over heat.
Beat the egg yolks
Temper egg yolks by slowly adding the warm egg mixture to them gradually – this will avoid having scrambled eggs in your ice cream.
Add tempered eggs to the milk mixture
Add lemon zest to the milk mixture
Heat the mixture to a near boil and cook for two minutes
You can strain the mixture (we never do) before refrigerating it until completely chilled
Churn and freeze
Note:  We often add fruit or fruit-based jams or jellies to this recipe!
Rich & Fudgy Farmhouse Ice Cream – published by Millie Johnson 19 July 2018
While the flavor of this ice cream is to die for, the consistency can be sketchy. We often make a batch of this ice cream and then churn it in 3 separate parts, each one flavored differently.
Ingredients:
2 cups sugar
½ cup cocoa powder (we sometimes use dark)
½ teaspoon salt
3 tablespoons flour
6 cups goats milk
2 large eggs
Directions:
Sift dry ingredients into a large pot.
Add milk
Add eggs one at a time whisking after each egg. Mix well.
Turn on heat to medium and heat until almost boiling. Let mixture cook about 2 minutes.
At this point you can strain it or simply put it in the refrigerator to chill completely.
Churn and freeze.