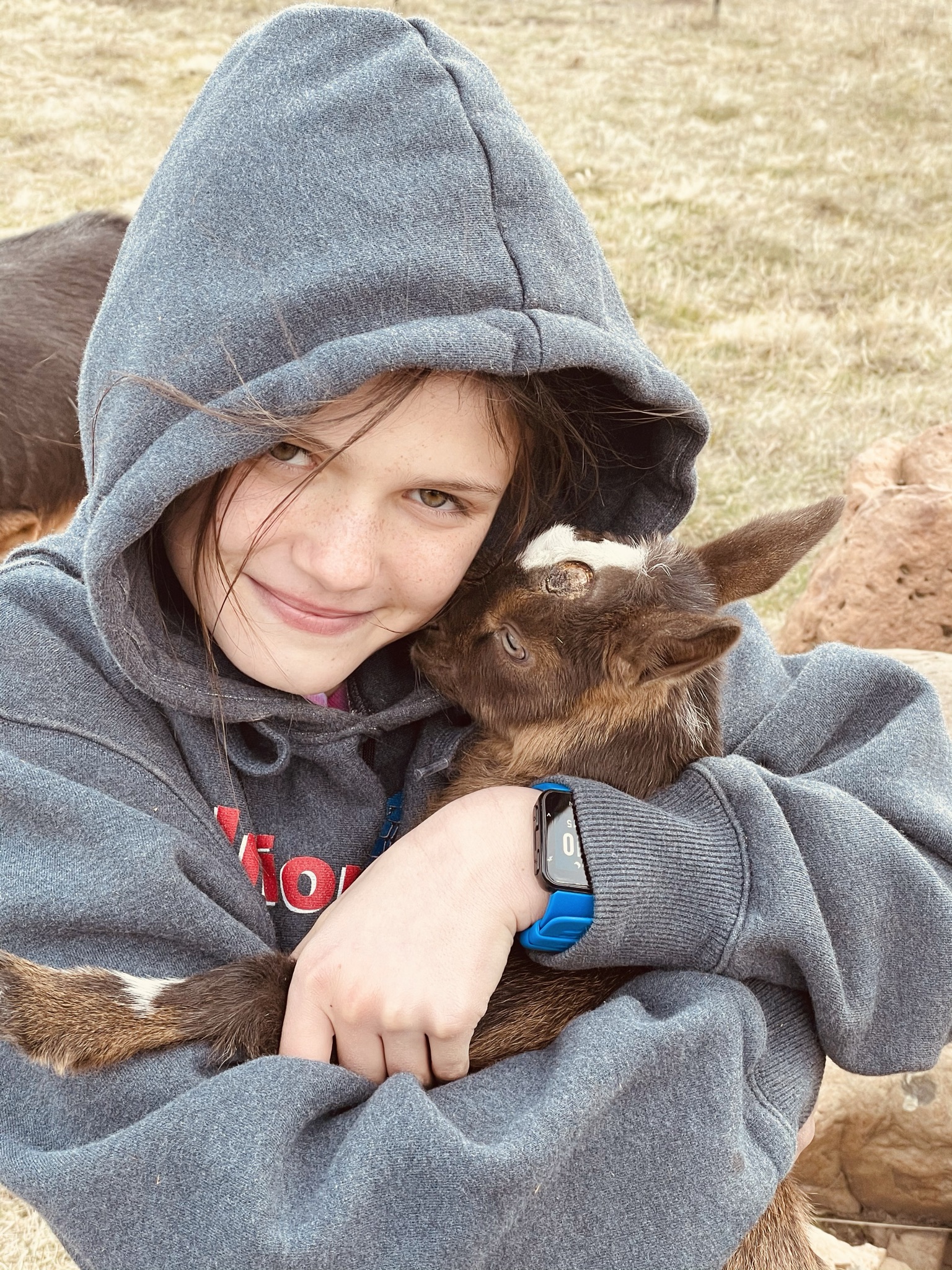 Who Needs A Hug?
In the past year as we have navigated our way through a global pandemic it has felt like a line from Rocky Horror Picture Show …. "and nothing will ever be the same…" Perhaps the most challenging part for me has been the inability to spent time with family and friends from across the state as we respected the need for isolation and distancing.
Today I heard that as an alternative to hugging friends and relatives that people are actually PAYING to hug a cow!!! Farms in several states provide cow hugging for as much as $75/hour and people are thrilled at the opportunity. Science even supports the benefits of cow hugging. Cows are big and they are warm and their heart beat is slower than a humans. Hugging the warm creatures can actually increase your level of oxytocin, the hormone released in social bonding!!!
Almosta Farm does not have any cows. We do however have, at least for the next few months, a barn full of baby goats. They are not big with a slow pumping heart. They are small and bouncy and honestly pretty demanding. But if you need a hug please reach out to me and we will open our barn to you to spend time with the baby goats and give as many hugs as your heart desires.
We do follow Covid safety protocol so masks are required. We have a hand washing station as well as hand sanitizer available as well. If you want to hug a goat or just watch them bounce around the barn or pasture just give me a call or text and we will set something up. Jan (253)732-0458